Activate Your Feminine® Retreat: 3 Day Immersion
2 Day & 3 Night Immersion + post Activate follow up sessions
Book in now
This retreat is for you if:
You are in transition

You are opening up into the work you know you were put on this earth to do

You want to align what you do with who you are. You long to express who you are in the midst of your busy, demanding life

You think you've lost your feminine self and become more masculine in an effort to be taken seriously, to get that promotion, to get the job done. How exhausting!

You want deeper, more intimate relationships

You have a lot happening in your life, love the idea of an immersion but can't commit to a 3 night retreat. Perhaps you will love the overnight immersion, you'll find the time for a 3 night later! Check this one out.
Here's what transition could look like:
Your business is needing to grow to keep it financially healthy.

You have great ideas that are different to what you're doing now in your business and you're unsure how to bring them out of your head and into action.

You are in a relationship that isn't nourishing either of you anymore.

You hit the glass ceiling in your work and not sure where to go next.

You're kids are growing up and don't need their mum to be so close now. All this time to yourself…wow.
Discover what's possible when you get your foundations in place and become stronger and more centred in your body, so you're not reacting to life but instead consciously flowing with it.
The time is now…for you to get really clear with your boundaries (and lets call it…who doesn't need that!), explore your wonderful imperfections and dig deep into the heart of you…
New beginnings, the bigger picture, work and soul aligned.
Many women shut down on their own amazing self, their core essence. This essence, your feminine, sexual energy is the divine spark within every woman. The feminine energy has been subdued and hidden away for many reasons. Many feel they need to be more masculine to be taken seriously, especially when it comes to work and business.
"I would like to be known as an intelligent woman, a courageous woman, a loving woman, a women who teaches by being."
– Maya Angelou
This retreat can be a doorway for you to:
Activate your feminine core and find the powerful, effective, joyful and magnetic you. When you do this you can truly begin to love being alive, including the times when family, events and emotions are conspiring to create mayhem in your world. You are a peaceful, joyful place within the storm.
Discover simple and effective practices to help you reconnect to who you really are and to feel safe sharing that with the world. So that you not only feel good enough, you also know you are more than enough. The little voice gets littler as you practice and your own voice rings with confidence, as you speak up at that networking group or work conference or P&C meeting.
Make change and really understand how that feels different in your body so that when you have that next tricky conversation with your teenager, you can listen, be fully present rather than in worried mother mode and allow your child to be who they truly are and to feel safe sharing that with you.
Experience processes, rituals and discoveries that build feminine strength and spiritual depth in your body and your life and that allow you to experience this wonder in a way that is beyond words. As you access your feminine energy, shut down and disconnect dissolve into opening and expansion. Deeper intimacy and the capacity to create a healthy relationship becomes normal.
Acknowledge and celebrate the power, the amazing fecundity of your own body, your capacity to create and nurturenew life.
Create clear, nourishing friendships and discover what it feels like to be affirmed and truly seen for who you are.
Have fun and laugh out loud.
Activate Your Feminine® is a bridge between your divine core self (that is resident deep within your body) and the material world. If you attend this retreat, be prepared to meet your own amazing, feminine self and for the transformation that comes back with you, into your everyday life…after the retreat.
How it Works:
Arrive Thursday, the 26th April between 5pm – 6pm. Welcome and snack. Short session before evening meal.
Morning meditation before breakfast available. This is optional…for the sleepyheads.
There will be one or two sessions each morning, one or two sessions each afternoon and one shorter session after dinner on Friday and Saturday evening.
There will be a long break for evening meals to allow time to settle in to the work…or let it settle into you, before returning for the evening session.
After lunch there will be a longer break, so that you can enjoy the property, rest or process in your particular way.
Depart Sunday, the 29th April between 9am – 10am, after breakfast. Miss the Sunday evening rush back to the city and arrive home peaceful and awake.
All meals including morning tea and afternoon tea provided. Healthy, scrumptious food and plenty of it. You'll be needing the sustenance! Gluten free, vegetarian and vegan options will be available.
Three single rooms available. Two of these are Queen size.
One share room available. If you're on a budget, a bed in this room allows for a reduction in the cost of the retreat.
Cost: Ranges from $997-$1197 (Payment plans are available on request)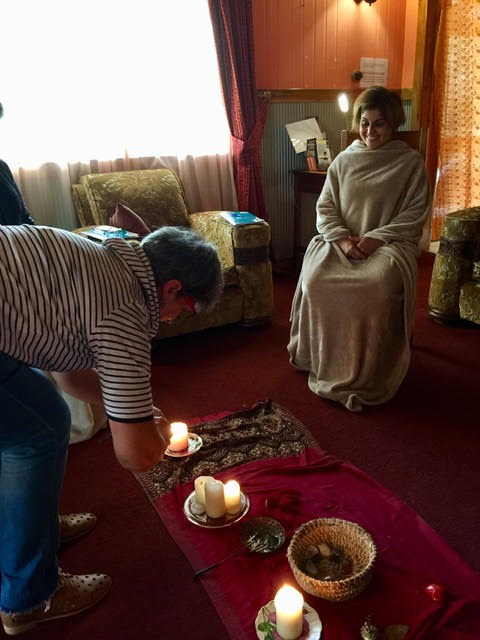 What's included?
1 x 1/2 hour Private Activate Session with Louise Geary prior to the retreat.
1 day and 1 night accommodation at the retreat, in beautiful Maleny
Deliciously fresh, healthy food during retreat.
1 x 1/2 hour Private Activate Session after the retreat
1 hour online group session after the retreat
Change, abundance and fun.
Participants remain clothed – you won't be looking at your 'yoni' in the mirror!
To take this journey inwards into your own depths, amazing strength and creative source, requires courage and persistence. Most of all it requires the willingness to take that first step.
Accomodation:
The following room options are available.
Two Queen private rooms
One small single room
A bed in the 5 bed share room
The bunk room
Payment options vary depending on room choice. If you're on a budget the last three options allow for a reduction in the cost of the retreat.
Your Retreat Venue: Sweetwater Cottage

You'll be retreating to a beautiful home, set on 40 acres of gorgeous bushland, near Maleny. There are places to gather together and plenty of space for you to have some time alone to reflect, connect with 'you' and even plan your way forward. There are bush walking tracks and a waterfall on the property and many serene, soul nourishing areas around the house to just sit and take in the tranquil surroundings.
Your Retreat Facilitators
Louise Geary
I am an experienced facilitator, speaker and trainer. I am a teacher of Art of Feminine Presence® and the creator of Activate Your Feminine® group and individual retreats. As a speaker, facilitator and coach, I utilise powerful practices and support to help women activate their feminine essence, understand their own boundaries and explore their wonderful imperfections.
I runs classes, workshops and work privately with women who are ready to step up in their business and personal lives and lead with their authentic selves.
Through powerful and effective practices and awareness around your personal blocks, I create individual, "tailored for you" programs to help you recognise your self worth, build presence, confidence and genuine connections so that you can create nourishing personal relationships and draw clients and business to you instead of pushing to be seen and heard.
I am a wife and mother of two children, the first of whom was born injured. This has led me to walk a path of self discovery and empowerment – to help my son function in a world that imposes way too many stigmas on disability. I am committed to helping both my sons live life to their highest potential, while they utilise every opportunity and grow up in a loving household.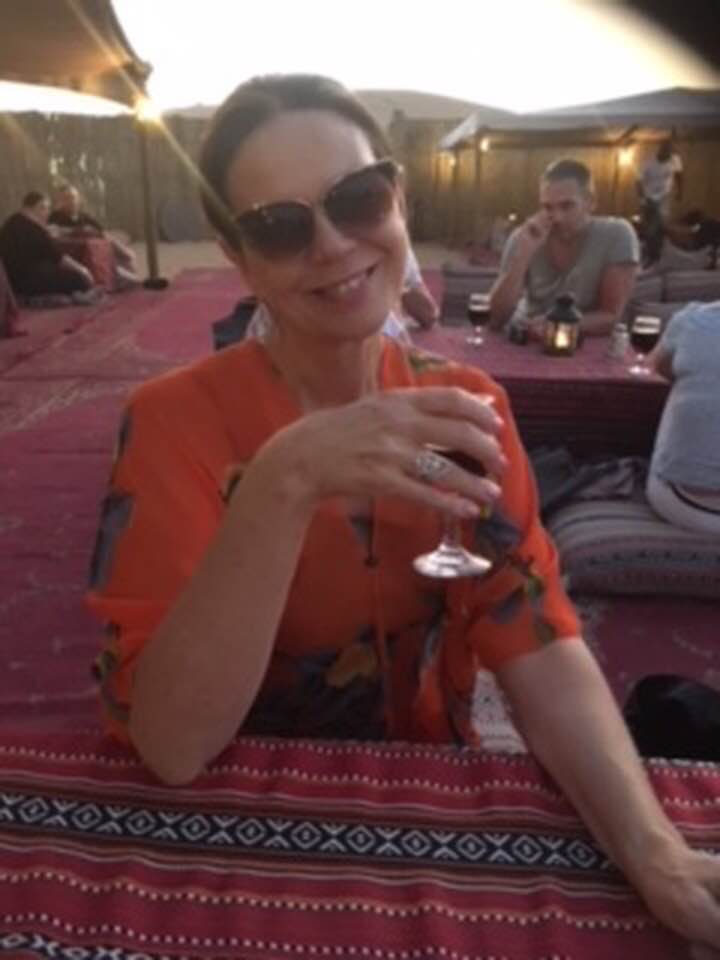 Sharlene Emanuel
Sharlene is an intuitive and creative cook. Her food is an experience in itself and one not to be missed. She will be providing us with delicious and nourishing meals throughout our stay, as well as her beautiful, embracing, loving energy.
Sharlene is a multi-talented woman. She is passionate about inclusion and embracing diversity. She is an accomplished cook, business woman, facilitator, trainer and public speaker and is currently managing the Brisbane Sensitivity Unit .
The Unit is a place of education for children and adults. Through a hands on experience of what it's like to have a disability, participants gain awareness, develop understanding and become champions of inclusion for all people.
Sharlene has created programs for pre-service teachers, nurses, carers, police, teacher aides and professional development programs for any workplace that wants to create a compassionate and inclusive environment for their staff and clients.
When you recognise the value of being truly, deeply, vividly you there are so many possibilities and opportunities available. This retreat is a way to evoke more creativity, more clarity, more space and more joy when you are in a time of change.
If you're ready to join the "Activate Your Feminine" retreat now find out more by filling in this 

form here

 and I will contact you.
Contact Louise(me) as quick as you can, to have a conversation about what's happening for you right now and if Activate Your Feminine® overnight retreat is for you. I would love to meet you. If you are drawn to this work, I know we'll have a great conversation.
Mobile: 0423 968 112