Make practical and powerful change in your life now.
Are you ready?

How much of your life force is diminished by worry or fear or just the busyness of your daily life?
How often do you laugh, really laugh? Are your energy reserves, delight and potential diminished?
If you crush yourself, refuse to listen to your deepest needs, then are you flattening yourself in order to fit in, to be accepted, to be loved?
When you're so busy trying to be what everyone else wants, you can lose the bridge to who you truly are.
And if you don't know who you are and what you desire how will anyone else know? 
You are really good at what you do:
You are in transition again.

Expanding in your business or wanting more in your relationships.
BUT somewhere you are resisting change.
You feel stuck in the, "fear of …" pattern, the submerged feelings, the unmet needs and the shadowed self.

You know this is where growth and pleasure dwells.
You are willing to do the personal work required to expand and create life your way.
You can continue to live your life in pain and restriction: 

Half enjoying.
Stopping and starting.
Uncertain.
Anxious.
Exhausted.
Feeling like there's something more, something intangible, something out of reach
OR…
You can stop and create change now.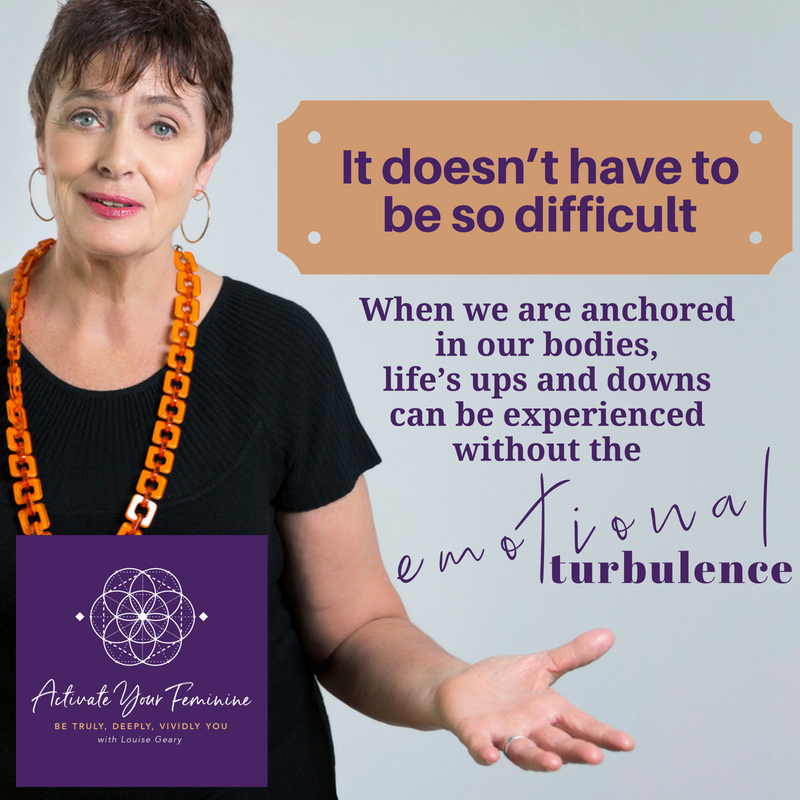 Create Dynamic Change.
Momentum to keep up your growth, expansion and joy.
Recognise and dissolve the

 blocks and fears that are disrupting your life.

Build your confidence, clarity and capacity to make the changes you need.
Be calm in stressful times in your life . 
Make the internal shifts that enable you to expand your business.
Speak with confidence and magnetise people to you.
Trust your intuition. Transform your relationships and the way you work with your clients.

Manifest what you want. It could be your dream home, dream man, dream job.

Create the intimacy and love you desire in your relationships
"Since attending your classes, things have changed… like, big time. 
After the series, I made a commitment to myself to follow the practices you'd taught me and also to do something creative that feeds my soul.  I've always been artistic, so I decided to paint even though I hadn't done it since high school.  
Fast forward to 18 months later and I now have a part time income selling my own paintings -it's brought so much joy into my life and it's profitable.  When I decided to do your course, I didn't know just how much would unfold in my life because of it and I certainly didn't expect to fulfill a secret little dream I had tucked away in my heart since childhood.  
You are a really special teacher. There's a lot of "femininity stuff" out there but I am yet to meet another teacher that is so attuned to each woman's individual experience and making sure they "get it".  
You really loved me through the process. Thank you, Louise."
I have loved being a part of Louise Geary's programs…

and workshops of over the past few years.  She is very intuitive and has such a natural way of drawing out deeper thoughts and feelings that can affect your success in business and relationships. I really believe my time with Louise both in her one on one coaching and group sessions has helped me beyond any other coaching I've done.  I've been able to recognize patterns that have held me back and learned how to let go….…which is always a work in progress…. I've seen growth in my business and how I feel about my future and it cannot be overstated the benefits to my relationship's and communication with my husband and teenage kids.  The beautiful women I've met in her programs and seeing their growth personally and professionally only adds to my love for the community she is empowering. I highly recommend Louise.
Thank you so much Louise.
Individual and group sessions.
Look at what you really want and learn practical tools to implement. This is an ongoing process. The more you listen to your deep desire, the voice of your deeper self, your soul, the more opportunity and possibility opens up for you.
Goal setting with a difference.
We nut out your goals and actions, write them down AND anchor them into your body, so that they are more than just words on paper and you can continue to take action.
These can be whopper goals, unbelievable goals, short or long term goals, medium size goals.
We just look at the first simple steps and start taking those steps. Then the next steps and the next
Shadows, Resistance, Fears.
There is a period of euphoria, when you learn new and expansive skills…and then things can feel like they are falling apart. Old patterns resurface and stop you from expanding in business and relationships. Here is where we look at these patterns and implement new techniques for change.
Supported Action.
This is witnessed accountability to ensure that you follow through on your desire, your vision and your commitment to taking action.
Community of people together who are expanding too.
People who understand, accept you where you're at and support your inspiration, creativity and growth. People to laugh with, to hold you and to walk beside you.
This is 3 months of embodied goal setting and personal growth, with me as your guide and facilitator, in a community of support…supported action is key.
What do you want your life to look like, one year from now?
There are sooooo many possibilities and opportunities when you recognise the value of being truly, deeply, vividly you.
The 3 months in more detail:

First Month.
One, mini group immersion (in person) to begin the project.
One Individual coaching session.
One group coaching session on Zoom.
Google or Facebook group for sharing information and connecting.
Unlimited email with me, your coach.
We will look at:
Unmet needs. Your beliefs and biases.
What is it you really want – finding where your energy raises. Embodiment.
Tools to hold the raised energy, hold the charge and creating goals and steps around that.
Practice.
Shadows/Resistance/Holding Patterns.
Taking the steps.
Witnessed and supported action.
Second Month.
One Individual coaching session.
One group coaching and training session on Zoom.
Google of Facebook group for sharing information and connecting.
Unlimited email with me, your coach.
 We will look at:
How you experience euphoria, then you and your old patterns create an uprising.
Looking in more depth at the resistance, shadows and fears etc and finding creative and compatible ways for you to move through those when they rise up (the uprisings).
Being okay with being messy.
Recognising your life force, going there, staying there. Embodiment.
Practice.
Taking the steps.
Witnessed and supported action.
Third Month.
One Individual coaching session.
One group coaching session on Zoom.
Google of Facebook group for sharing information and connecting.
Unlimited email with me, your coach.
A full day group session to anchor and witness the expansion in each person in the group and create a plan going forward (see below for details).
We will:
Continue to check in with your desire, the voice of your expanded self and follow through on what it is you really want.
Practice the embodiment techniques.
Bringing them into play in your life.
Witnessed and supported action.
Continue to take action.
Follow up with you in month 4 to see how you are going, check your grounding, boundaries, desire and how you are moving forward with the changes.
Month 3: Full day group immersion.

To complete the 3 months and move forwards with clarity, certainty and pleasure, you will attend a special one day immersion.
This is a retreat day where together we:
Celebrate what you have done in this 3 months.
Plan the way forward.
Embody the changes and healing you have created. And anchor it in the next steps.
Strengthen your skills to hold the expanded you and work through the uprisings.
Witness each other – Your light and purpose embodied…what it is that you bring to the world.
Spend time in quiet reflection, writing and sharing in the group environment. This increases the ability of each person to go deep, to understand and to develop deep awareness in a way that goes beyond what you can do on your own.
Fourth Month
One 1/2 hour phone call to follow up with you in month 4, to see how you are going, check your grounding, boundaries, desire and how you are moving forward with the changes.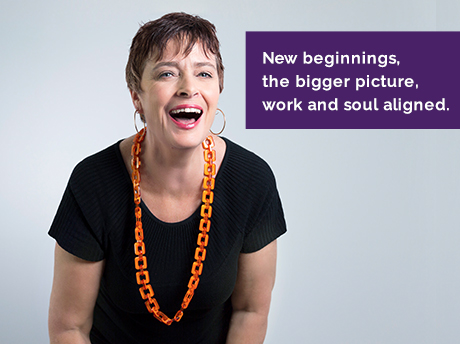 A quick look:
This is a 90 day program +.
It offers practical and applicable training, facilitation, accountability and support.
It is open to ten participants only.
Each participant receives:
One group mini immersion (3 hours) to start the program.
Three, 1 hour private sessions. One per month.
Three, 1&1/2 hour, group Zoom sessions. One per month.
A full day, group immersion.
One, 1/2 hour follow up Zoom or phone call in the fourth month.
Unlimited Email with me, your coach.
Price:
$1040 or 3 payments of $380
Thank you Louise Geary. Ten days later it's calm …

"What's wrong, What's wrong?" these are the only words out of my husband's mouth lately! Nothing I say, with a shrug. 
He  then says "okay then what's going on with you?" I stop and think…..I'm not stressed.
I am a passionate, energetic person juggling many roles and for the first time since never, I'm calm.
Eternally grateful.
Your work is beautiful and deep …

Thank you Louise, very timely wisdom deeply received. It is a big time of shifts in my internal world! Thank you so much!
Your work is beautiful and deep. The flash of light meditation in receiving mode was very moving and magical thank you xx I have thoroughly enjoyed and received invitations to look at, reflect and move through blocks in these 5 weeks when I really needed them!

Louise Geary
Louise is an experienced facilitator, speaker and trainer. She runs classes workshops and works privately with women who are ready to step up in their business and personal lives and lead with their authentic selves.
Through powerful and effective practices and awareness around your personal blocks, Louise creates individual, "tailored for you" programs to help you recognise your self worth, build presence, confidence and genuine connections so that you can create nourishing personal relationships and draw clients and business to you instead of pushing to be seen and heard.
Louise is a wife and mother of two children, the first of whom was born injured. This has led her to walk the path of self discovery and empowerment – to help her son function in a world that imposes way too many stigmas on disability. She is committed to helping both her sons live life to their highest potential, while they utilise every opportunity and grow up in a loving household.
Frequently asked questions:
Why do a group program?
So you know that you are not alone.
The power of knowing that everyone is human, everyone has difficulties and their own particular holding patterns can take the edge off the critic inside you that tells you you're alone, not good enough, a failure etc.
Good facilitation, the opportunity to share with a supportive community, the hothouse effect of sharing in the group environment can increase the ability of each person to go deep, to understand and to develop deep awareness in a way that goes beyond what you can do on your own.
And so often in group, as one person shifts and gains awareness others in the group do too.
How do I know that things will change?
You don't. It can get tough and you need to be persistent and kind when you fall off the wagon…because falling off the wagon certainly will happen.
You need willingness. Courage. Acceptance. Kindness. You need to Practice. This is ongoing. If you want to become a champion runner, you have to build skill and strength, train regularly, you might need to enter competition.
You also need to sleep well, audit your daily habits and your eating habits, have massage, enlist other peoples help and support.
Join or create a community that understands your drive and your desire to be a champion runner… a community of champions.
Remember that champion means skilled and brilliant at what you do, it also can mean being a passionate supporter of others.
In my view, things always change, nothing is ever static. Our little self tries to control our lives and to stop change because it's afraid. Fighting the change is when the pain really sets in. Part of the magic of this project is facilitating you to recognise and love the parts of you that resist growth. When you get this…Wow! And then comes ease and expansion.
Will I be able to hold the growth out in the big wide world?
Yes you will if you:
Keep practicing.
Check in with yourself.
Be kind and gentle when you lapse…because you will lapse. That's part of strengthening your willingness and building your new skill. The Universe is just prodding you a little to see if you really know this stuff!
Accept that you are not perfect and imperfection is a gift. In imperfect you gain compassion, self understanding and others recognise themselves in you. No-one wants a guru.
Surround yourself with friends, colleagues and others who see your value, who support you and sometimes challenge you.
Create a community that helps you hold the charge..and the change..and the growth.
What is Embodiment?
Being here in your body now.
Bringing your soul, your desire, you whole being into the present and expressing it through your physical being now.
Practical application of energy, light, understanding and manifesting it in the physical realm.
Feeling, understanding and awareness…in your body.
This makes it possible to be present, genuinely you and deeply connected to mother earth, yourself and others.
AND deep, rich experience of life moment by moment.
What do you mean by Soul?
It is the part of us that holds dear our beauty and true self. It's the part of us that urges us to stay open, to allow softness and kindness, to be vulnerable.
It's the part of us that guides us to feel deep love and connection, that drives us to heal, to find our unconscious drivers, to create relationships that support our expanded being.
It's the part of us that sees a bigger picture and prompts us with our desire-the voice of our soul, that knows what we really need and presents the opportunities for our growth.
It is our deep, internal friend, the voice that gently nudges and loves us through thick and thin. 
In short, it's our greatest champion.
If you're ready to work with me and Activate Your Feminine®, find out more by filling in this form here and I will be in touch.
Contact Louise(me) as quick as you can, to have a conversation about what's happening for you right now and if Activate Your Potential is for you. I would love to meet you. If you are drawn to this work, I know we'll have a great conversation.
Mobile: 0423 968 112